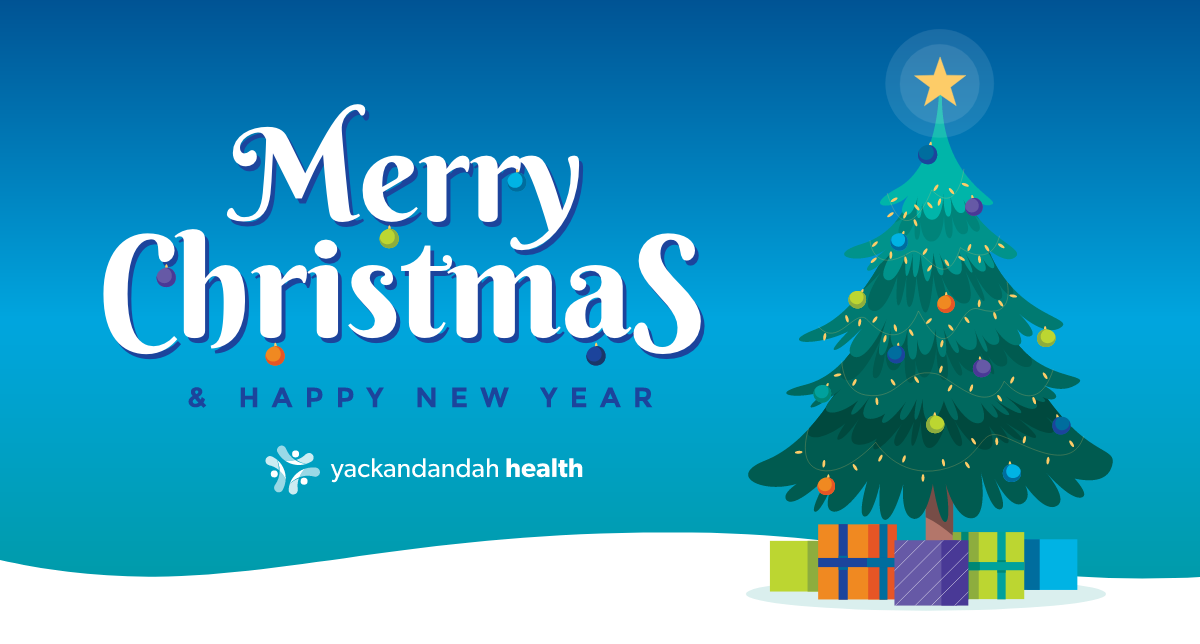 We look forward to 2021 and we plan ahead to get back on track with a number of exciting initiatives across all areas of our organisation.
2020 has been a difficult year for all of us. Responding to the crisis of the COVID-19 pandemic has meant that our focus has had to be on the safety and wellbeing, both physical and mental, of all our community, but in particular our residents, children and medical centre.
We have made many necessary changes to ensure that we have remained COVID safe. The threat of bushfires early in the year also presented its challenges. These circumstances have curtailed some of the goals we set ourselves at the beginning of the year.
Residential Aged Care
Our reputation for delivery quality care has meant our residential aged care remains close to capacity. As visiting restrictions were put in place, every effort was made to ensure our residents were able to keep in touch with their loved ones.  A COVID safe visiting program was adhered to, additional iPads purchased to facilitate better communication with families by way of Facetime and Zoom, and additional activities held to offer stimulation and entertainment.
A walking group, with residents aged between 72 to 105 years, joined the locally organised "One Foot Forward" initiative for the Black Dog Institute in October, raising $1000 and walking 147 kms -a great achievement by all involved!
An innovative and creative resource has been purchased called Tovertafel, an interactive game software that provides stimulation and fun and can be enjoyed by all ages and levels of ability. Images are projected from the ceiling onto a table-top, where games can be played, and surface pictures interacted with by simple hand movements.  When next visiting your loved one please ask a staff member to show you how to use this great game – it is available for ALL to make use of, interact with and enjoy.
The Year of the Nurse
This year we have also celebrated the 'Year of the Nurse', along with milestone birthdays up to the age of 106 years, and a seventy-year wedding anniversary. Such history and memories contained within our space!
In the Process…
After a lot of research into the area of clinical reporting we are in the process of moving towards a paperless reporting system. This will increase efficiencies across all areas of aged care. Ongoing education and mentoring of care staff ensure we meet expected outcomes and offer an environment for our staff to grow.
Little Yacks Learning Years
Our Little Yacks Early Leaning Years has had a successful year, with enrolments numbers at capacity for 2021.  Planning is underway to increase our capacity.  We have been successful in our application for a boutique 3-year-old kinder program in 2021.  This will be a specialised program that offers integrated opportunities involving children, elders and animals.  Outside play spaces have been upgraded to encourage improved positive interactions and safe play.  Our long day care service has worked towards offering nutritious and healthy menu options.
Medical Centre
The Medical Centre has grown many of its programs this year, offering general practioner, midwifery and women's health services.  We hope to progress plans in 2021to incorporate additional allied health services.
Thank you!
We would like to pay tribute to all who have worked with us at Yackandandah Health. Our amazing staff group regularly go above and beyond in caring for our residents, educating our children; and supporting our families.  We appreciate the ongoing support of families in keeping our residents, staff and community safe. As we move slowly into our post COVID world, it is good to see things at Yackandandah Health returning to a new normal.
We have plans to relaunch the intergenerational program in 2021.  This program is important to children and elders alike and will utilise the beautiful CARE Sanctuary space.  We will also work on re-establishing our volunteer program in a Covid safe world.
On behalf of ALL at Yackandandah Health, we wish you and your families a happy and peaceful Christmas and a healthy and safe New Year.