Retirement Living
Apartments
In November 2018, we opened 10 new apartments as part of the first stage of our redevelopment. We can offer you a quality lifestyle, social connections and peace of mind in our architecturally designed one-bedroom apartments with car parking and shared spaces. This will be an ideal place to start a new chapter of your life that is all about you.
There are two options: a strata title purchase or renting the apartment.
---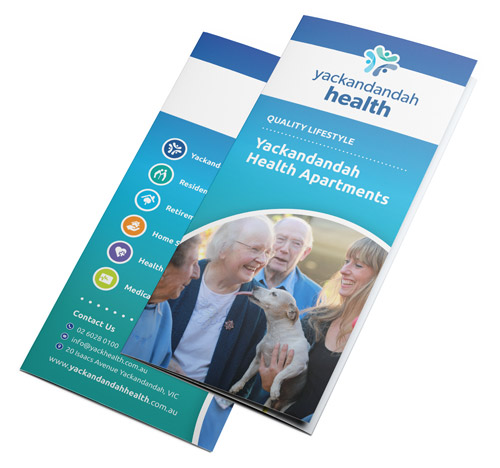 View Brochure
Located a short stroll to the charming Yackandandah village, you will be able to enjoy the cafes, specialty shops and galleries.  A shuttle bus will provide drop off and pick up trips to the village twice a day.
Want to know more? Give us a call or book a tour – we'd be delighted to show you around.
There are various costs associated with entering, living in and leaving a retirement community. Here is a list of the most common:
---
Option 1
Founder Option
Entry Price
This is a single up-front payment, also known as an ingoing contribution/buy in.
The entry price for the apartments is $350,000.
There is also a one-off cost for preparing your residence lease agreement of $299.00.
Deferred Management Fee
This is the amount that is paid by the resident when they leave the community and the property has been sold to a new resident.
For the apartments, this is 4% of the entry price per annum to a maximum of 5 years. 
Ongoing Fees
There is a monthly payment that contributes to the running costs of the community. Think of them as you would body corporate fees when purchasing an apartment or ongoing maintenance costs in your own home. This fee is $154.00 per month. We also offer a fully assisted living package. The monthly single fee is $1,104.00 or couples fee of $1,932.00 per calendar month. A fee of $25.00 per month applies for telephone/internet charge plus calls.

The package includes lunch and dinner each day, one full apartment clean per week, one laundry service per week, security service, emergency call system, utility charges and usage, use of community facilities, maintenance, gardening and administrative services.
Make sure you discuss these fees with a legal or financial adviser so you can consider them against your own financial situation.
---
Option 2
Rental Option
Costs for Rental Option:
There is a one-off cost for preparing your residence lease agreement of $299. 
Rent is $418.00 per week.
For the assisted living option, the monthly single fee of $1,104.00 or couples fee of $1,932.00 per calendar month applies plus $25.00 per month for telephone / internet charges, plus calls.  For the independent living option, there is a monthly fee of $154.00.